Kids Bowl Free All Summer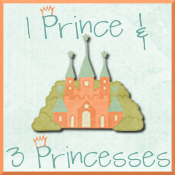 At
1 Prince and 3 Princesses
I learned about a free summer bowling program for kids. Certain bowling centers across the USA and Canada are offering two free games of bowling every day to kids all summer long! Just go to
www.kidsbowlfree.com
to sign them up!
Rainforest Favorite
When I asked my 5th grade boys Sunday School class what their favorite Rainforest animal was, I was surprised they said it was the poisonous frogs. My favorite ones to watch are the otters. I also find the python fascinating when he's on the move.
Grease Stains
At
Apartment Therapy
I learned a cool tip on how to remove grease stains: simply rub chalk onto greasy stains and the chalk powder will absorb the grease, making the stain easily removable by the laundry soap in the wash.
No Sales
I went to order some more author copies of my book and learned that none sold since the beginning of the year. It looks like Mountain Woman and me are the only ones who buy it. It's a bit depressing.
Click here:
More Friday Fragments
Tweet This